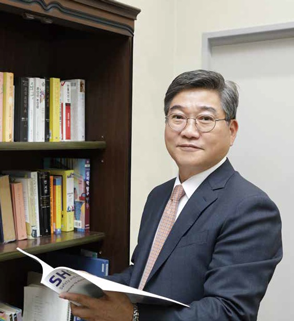 Since its inception, the Occupational Safety & Health Research Institute (OSHRI) has faithfully played the role of a public research institute for the prevention of occupational accidents and diseases. It has also pushed for the generation of socio-economic profits by upgrading the quality of life of workers and preserving skilled workforce.
The 4th industrial revolution is changing the safety and health environment. An increase in the number of elderly workers according to the aging, and vulnerable workers, immigrants, women are at higher risk of injury. Plenty of issues should be also tackled to ensure safety and health at work, including a steady incidence of occupational diseases due to new types of hazardous chemicals and a higher occupational fatality rate compared with the level of developed nations.

Against such backdrop, OSHRI will pursue the national agenda for occupational safety and health: It will expand policy research manpower to stand at the forefront of safety and health policies, spearhead policy formulation and institutional overhaul through systematic monitoring of safety and health issues for proactive identification of research challenges, and maximize the efficacy of researches and programs hereunder through close linkage between safety and health issues and its preventive programs against occupational accidents.

For legal enactment or amendment and policy improvement, OSHRI will do its utmost to safeguard the life and health of workers through ongoing research and professional services, including research on the development of safety and health policies, epidemiological study on the prevention of occupational diseases, advanced research on the prevention of health disorders through future chemicals, and pragmatic study, geared towards wider availability of research output and business needs.